Business profile ZamZuu (Shopping Online) Detroiot, MI 48207 Business ID: A2R110YZ21HWYP Copyright © 2000-2018



Hello my name is Howard Germany am a volunteer for ZamZuu (Shopping Online) Homeless organization and they
need you help all you have to do is shop on Amazon through their websites and you will be helping the Homeless
it is a good deal no cost to you. All you have to do is goto our website and click on any banner then you type
in your product you want select your product and the add it to your checkout cart and when you click on pay you
will be directed to you sign in page on amazon and you sign in and complete your order it is just that simple



We are also looking for volunteers and team members
email us at zamzuushoppingonline2@gmail.com ( or ) send us your email in our message box and say volunteer
we will send you our ad material.







































































For additional local Live Casino UK visit live-croupier.


Cheap Website Traffic
Vote for Toplist gabrielmunteanu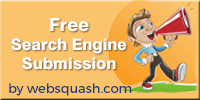 Viesearch - Life powered search